To keep you updated on the latest notable achievements and advancements in various sectors, we have curated a compilation of significant news from June.
This includes the acceleration of the Bakerloo line extension with support from London Councils, the initiation of a £10M flood defence scheme on the Essex Coast by Bam Nuttall, and the commencement of construction on the £200M Cambridge Station project. These developments highlight remarkable progress in the Construction, Infrastructure, Rail, and Water sectors.
​
Electricity | 90KM powerline proposals connect North Sea windfarm electricity with the Midlands
A brand-new high-voltage powerline is set to be built to deliver electricity from North Sea wind farms to the Midlands.
Overhead cables would run for 56 miles from East Yorkshire through North Lincolnshire to Nottinghamshire under proposals created by the National Grid. The powerline will be able to connect new substations at Creye Beck, near Cottingham, and High Marnham in Bassetlaw
Rachel Tullis, Project Director, commented on the 400kV line, saying it would connect this green energy to the grid. "Boosting our home-grown energy security and progress towards net zero"
The powerline will be able to carry enough power for six million homes. Proposals for the new powerline have taken into account the cost, engineering and environmental assessments, which will be looked over by an independent panel of planning inspectors. This must be signed off by the government before work can begin.
Read more here
​
Rail | Bakerloo line extension to speed up following backing from London Councils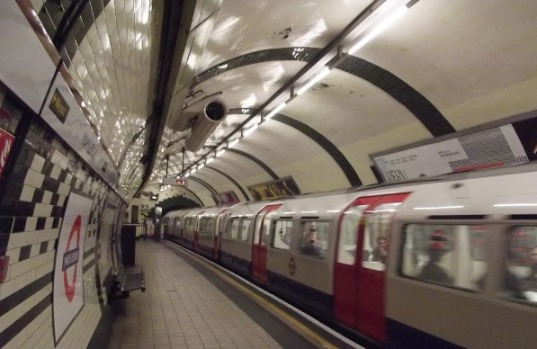 The Bakerloo line extension has finally been given the green light following approval by all 33 of London's boroughs under a new London-focused infrastructure framework. Technical work to prepare for the Bakerloo extension is underway, preparing Southwark, Lewisham and Transport for London to seek government approval for the scheme.
Widespread London-based approval has given the extension clear force. The backing is being seen as an early beneficiary of a new infrastructure framework that encompasses London's 33 councils announced last month. Launched by the umbrella group London Councils, the framework will promote efficient planning and delivery of infrastructure across the capital. The framework will also use infrastructure investment to boost prosperity, reduce inequalities and help achieve net zero.
Helen Dennis, Southwark Councillor and cabinet member for new homes & sustainable development commented: "The message from London is clear: the capital's prosperity hinges on the Bakerloo line extension, alongside other key developments. It's not a question of 'if' but 'when'."
Read more here
​
Construction | Enabling works starts on £200M Cambridge Station, creating 300 jobs
The government has agreed to £200m funding to construct a new station in South Cambridge for the East-West Rail line.
Following approval of funding, contractor J Murph has begun site compound and enabling works at the site located next to the Cambridge Biomedical Campus. The project, designed by Dentons and Mott MacDonald, consists of a two-storey building and ticket office next to four platforms.
​
The station, becoming Cambridge's third with its central station and Cambridge North, is expected to be open within two years and will sustain over 300 jobs over the course of the build.
The proposed plans for the improvement and expansion of the rail infrastructure to facilitate the new station comprise the following:
Restructuring the current track layout to better align with the station's requirements.

Adding two extra track loops to accommodate a four-platform station configuration.

Upgrading the Shepreth branch junction to enhance its functionality.

Modifying the railway on the southern approach to Cambridge station.

Implementing overhead line electrification infrastructure and establishing a substation to support it.

Adjusting the existing signalling equipment to complement the overall modifications.
Read more here
​
HS2 | HS2 celebrates the milestone of supporting over 3,000 unemployed people into HS2 Jobs
HS2 celebrates a major milestone as they confirm that over 3,000 unemployed individuals have gone on to secure jobs on the project.
The drive to support the unemployed and upskill people ready for work with HS2, its construction partners, and the wider supply chain has now led to 3,221 people launching their new careers. These individuals account for 10% of the workforce supporting HS2's construction.
In collaboration with local training providers and colleges, HS2 has established specialised Skills Academies dedicated to offering numerous free training programs. These initiatives aim to assist individuals in acquiring new skills. Simultaneously, HS2's contractors provide work trials, offering aspiring candidates firsthand experience in the industry. These opportunities enable individuals to gain insights into career pathways and advancement prospects within the field.
HS2's Head of Legacy, Natalie Penrose, commented on the achievement saying; "We're exceptionally proud that we've helped over 3,000 unemployed people in England and Wales start a new career on HS2. Whether through apprenticeships, specialist fast-track training programmes, or referrals from our partner agencies, every candidate has gained new skills and vital work experience that will put them on track for a promising future"
Read more here
​
Highways | Galliford Try set for £249M M5 rebuild
Gloucestershire County Council has entered into an early contractor involvement agreement with Galliford Tryfor the extensive improvement project at junction 10 of the M5, located west of Cheltenham.
By enabling access in all directions, the upcoming junction will open up housing and employment prospects at various development sites, particularly those located in the western and northwestern parts of Cheltenham.
Expressing his thoughts on the matter, David Lowery, the managing director of Galliford Try's Highways Business, emphasised the alignment of this opportunity with their core competencies. He highlighted their ability to foster collaborative partnerships within integrated project teams, enabling them to create value at the initial stages and ensure the project successfully achieves its strategic objectives.
Read more here
​
Water | Bam Nuttall begins £10M flood defence scheme on Essex Coast
Contractor Bam Nuttall is set to commence construction this week on a £10 million defence project intended to safeguard 3,000 properties along the Essex coast from the threat of flooding.
Under the supervision of the Environment Agency, Bam Nuttall will undertake the task of reinforcing and elevating the sea wall at Cockett Wick, situated between Jaywick and Seawick.
The project involves the installation of over 150 steel piles and the placement of 14,000 tonnes of rock armour along the seaside section of the defence. Additionally, a new concrete wall and sea path will be constructed. The rock armour serves the purpose of shielding the fortified wall from wave-induced damage.
With the effects of climate change and rising sea levels in mind, the Environment Agency has emphasised that these modifications will guarantee the ongoing protection of this particular stretch of the Essex coast. Moreover, the defences have been designed to be raised again in 50 years' time, ensuring an additional 50 years of safeguarding.
Read more here

Utilities | Anglian Water installs first-time sewerage systems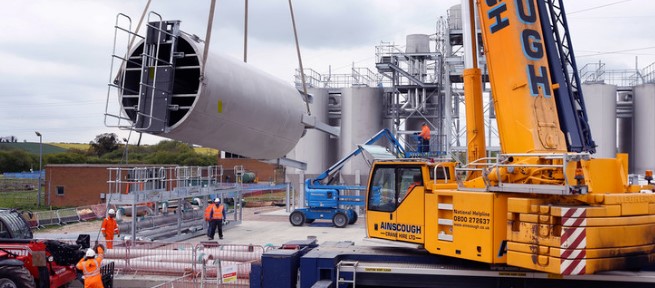 Anglian Water has unveiled a significant £3 million investment initiative aimed at providing the residents of Belstead with modern sewerage systems, allowing them to connect to mains sewerage services for the first time.
Commencing in June, the project will involve the installation of nearly two kilometres of brand-new sewer pipes and the establishment of two additional pumping stations. The entire undertaking is projected to be finalised by April 2024. These efforts will effectively address the issue of pollution caused by underperforming private drainage systems in Belstead.
This venture constitutes a crucial component of Anglian Water's most extensive investment program to date. As a provider of water treatment, supply, and purification services, Anglian Water manages an impressive daily volume of one billion liters of water. If all its pipelines were connected end to end, they would span the globe three times over. Consequently, ensuring smooth operations across such an extensive network poses a significant challenge. In the present year, the company has committed a total of £630 million towards pipeline improvements, treatment facilities, customer service, and environmental preservation.
Read more here
​
HSQ Recruitment is driven by a deep passion for the industries we cater to, where we have the privilege of witnessing revolutionary projects, state-of-the-art technologies, and transformative advancements that shape the industry's future, month after month. In June, we cordially invite you to join us as we delve into the latest and most pioneering innovations, projects, and transformations currently taking place. Together, let's explore the forefront of industry progress.
​
​
​
​