The month of March witnessed noteworthy advancements, breakthroughs, and project advancements in the Construction, Infrastructure, Rail, and Water sectors. Among the standout accomplishments were Erith contractors gaining approval to renovate the former Ebbsfleet quarry, Galliford receiving the green light for a £115m Melton bypass, and a significant milestone in the construction of a new bridge in Great Yarmouth.
We have compiled the most impactful news of March that is making waves across the industries.
​
Highways | £115m Melton bypass for Galliford gets the go-ahead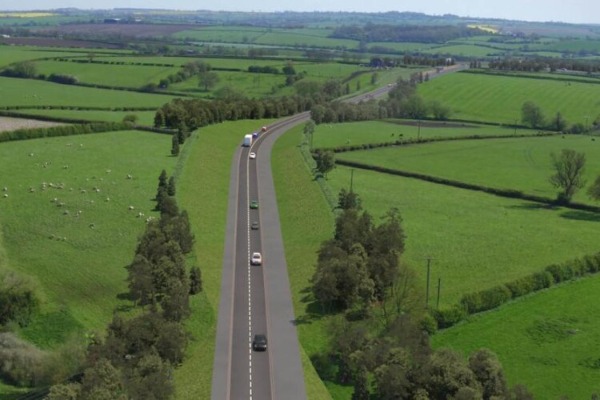 One of the UK's leading construction groups, Galliford Try have been given the go-ahead to build a 7.1Km single carriageway between the A606 Nottingham road at the northwestern edge of Melton Mowbray to the A606 Burton road in the south.
The Department for Transport has finally approved the business case submitted by Leicestershire County Council and signed off £49.5M of government money for the bypass.
Deputy leader of Leicestershire County Council, Councillor Deborah Tayler, Commented; "Shorter journey times and reliability are absolutely crucial in securing new business investment, and this new road is vital to support the future growth of the Melton economy. I'm very pleased that, by approving our full business case, the government recognises the importance of this road with the award of this hugely significant funding."
Read more here
​
Construction | Erith Contractors secure approval to transform former Ebbsfleet quarry
Henley Developments are joining forces with Erith Contractors, to build the first phase of a new district centre at Alkerden Village in Ebbsfleet.
Ebbsfleet Development Corporation's planning committee granted approval for the delivery of a Morrisons supermarket, gym, nursery, neighbourhood green and 83 homes. Planning permission for this district is a huge step forward in transforming the 660-acre former quarry.
Managing Director Development and Head of ESG at Henley Developments, Warwick Hunter, said; "We look forward to commencing construction on site shortly."
Construction of the centre is expected to begin later this year, with a target completion year of mid-2025.
Read more here
​
Rail | £298M plan drawn up to reinstate Yorkshire's abandoned Lancashire rail link
A £298M plan has been drawn up by campaign groups to reinstate the missing railway link between Yorkshire and Lancashire.
The Skipton East Lancashire Rail Action Partnership are campaigning to restore the abandoned Skipton to Colne railway line. This line connected North Yorkshire and Lancashire, which was originally opened in 1848 and closed in 1970. The SELRAP says the reinstatement of this line will allow passengers of East Lancashire to travel to Leeds in less than 60 minutes.
The £298M cost for the plan includes the construction of new stations based at Colne and Earby, with an £80M cost reserved for risks.
Read more here
​
Water | Potential coastal sites for Cornwall's new desalination plans revealed.
South West Water recently revealed its plans to tackle severe water shortages, which will be done by building two small-scale plants towards the end of summer. Water authorities are beginning to look at two potential sites in Cornwall for emergency desalination plants, based near the popular beach of Polkerris.
The desalination plants will work by removing salt from seawater in order to produce clean and safe drinking water. The water company are looking at innovative ways to diversify its water sources to tackle climate change and the driest summer we witnessed in 30 years in 2022.
South West Water's Drought and resilience director, David Harris commented; "The South West has 1,376km of coastline, which makes desalination a logical option to explore as part of our additional £45M investment this year in new water resource schemes. We are assessing potential desalination sites in Cornwall as part of this planning."
Read more here
​
Infrastructure | Anderton Boat Lift awarded £574,000 for urgent repairs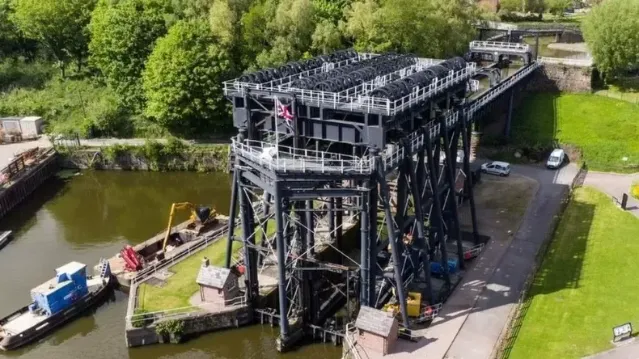 Britain's oldest boat lift recently received a £574,000 National Lottery Heritage Fund grant, which will go towards essential repairs. The Anderton Boat lift based in Northwich, Cheshire, will have its hydraulics and computer systems repaired.
The boat, which was built by Edwin Clarke in 1875, takes boats and barges 15m from the River Weaver Navigation to the Trent and Mersey Canal. After a multi-million pound restoration in 2002, the lift was out of action in August of 2022 due to the failure of safety mechanisms.
Inspector of Ancient Monuments at Historic England, Andrew Davison, commented on the boat's restoration, saying it was an "extraordinary feat of engineering, an outstanding product of Victorian technical ability and ingenuity".
Read more here
​
Construction | Plans for 540-bed student accommodation in Birmingham gains approval
Developers MRP and Vita plan to start construction on a brand new 540-bed student accommodation block, after revised plans have been approved. The joint developers are hoping to start construction on the new student accommodation in summer of this year, hoping for completion in the summer of 2026.
The new 29-story scheme will have 540 studio apartments, including private dining rooms, a gym and an outdoor terrace. After the building reaches completion, Vita Group will then own, operate and manage the building.
Chief operating officer for Vita Group, Max Bielby, said; "We're delighted to achieve planning consent for this exciting new development in Birmingham with MRP."
Read more here
​
Infrastructure | Stevenage leisure hub job brings young people into the world of construction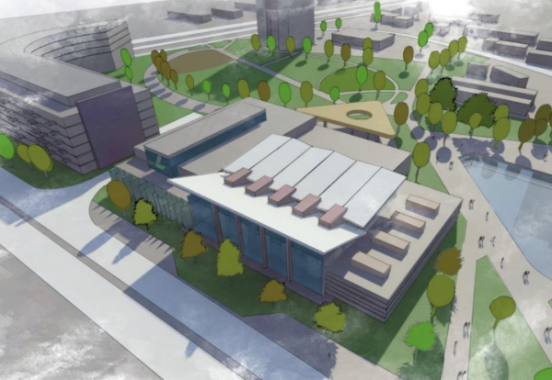 ​
​
​
​
​
​
​
​
​
Morgan Sindall has been appointed by Stevenage Borough Council to help build a multi-million-pound sports and leisure hub, which join as part of the town's wider regeneration plans.
Stevenage Borough Council put together a £1bn regeneration programme, designed to transform Stevenage. This will be done by diversifying the current use of the town centre, whilst bringing residential, leisure, commercial space, night economy, active, travel and arts together.
The brand new leisure hub, set to be built adjacent to the main town centre gardens will be a flexible state-of-the-art facility with swimming, studios, gym space and flexible sports facilities. The hub will promote healthy living to residents in the area.
Morgan Sindall will work closely with the council to embed sustainability in the design of the facility throughout every stage. The project team at Morgan Sindall plan to bring their Knowledge Quad to the site, exposing young people in the town to brand new career opportunities within construction.
Read more here
​
Utilities | Anglian Water begins work on 57KM stretch of new water mains network
Anglian Water has begun work on the most northern section of its vital multi-million-pound water mains network. This network is one of Europe's biggest environmental projects.
The 57 km stretch of pipeline from Elsham to Lincoln is part of the biggest drinking water project the UK has seen. There will be hundreds of kilometres of underground, interconnecting pipelines that will stretch from Elsham to Essex and Suffolk. The pipelines will move water from wetter to drier networks, once complete it will move 65 million litres of water a day.
Craig Snow, who is overseeing the construction of the 57KM section, commented; "The East of England is one of the driest regions in the UK, which is why Anglian Water has spent many years developing and now implementing our plans into this huge investment to combat water shortages and increase resilience."
Read more here
​
At HSQ Recruitment we are passionate about the industries we work within, being able to witness new projects, technologies and developments innovate the industry month by month. Join us in April as we explore the newest and most cutting-edge developments, projects, and transformations that are currently taking place.
​
​
​