In February, the Construction, Civil Engineering, and Water industries witnessed significant advancements, transformations, and project developments. Notable highlights include the approval of a flood defence scheme in Worcestershire and a £1bn deal for Sellafield's concrete structures that is expected to create 60,000 job opportunities. In this month's news round-up, we have compiled the most impactful news of February that is making waves across the industries.
​
Rail | Manchester tunnel design changed by HS2 to prevent flooding
HS2 has made the decision to change its design for the project's Manchester tunnel, in order to reduce the future flood impacts based in West Didsbury. Working closely with the Environment Agency, the major infrastructure project team has been working in partnership to understand the widespread flooding impacts in the town.
To reflect the protection of flooding, the project will move the vent shaft to a new location, based outside the Didsbury Flood Storage Basin. Moving the vent shaft will reduce the flooding impacts on neighbouring properties in the area.
Stephen Smith, HS2's Phase 2b programme head of consultation and engagement, commented on the change: " We are committed to ensuring that our plans for Britain's new high-speed railway minimise disruption for local communities during both the construction and operational phases. It's vital that we act on new information, and we believe this is a positive step to reduce our construction work's impact on flood risk in the surrounding area."
Read more here.

​
Water Industry | Flood defence scheme in Worcestershire gets the green light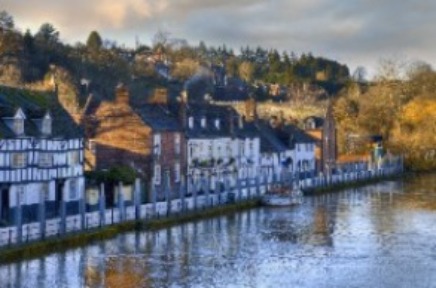 Planning permission has been given to the Environment Agency to build a £6.2M permanent flood defence scheme in Bewdley, Worcestershire. The town is subject to significant flooding from the River Severn, due to extreme storms.
Anthony Perry, Environment Agency West Midlands operations Manager said: "We are delighted to have been granted planning permission to build this much-needed flood risk management scheme for Beales Corner and look forward to getting started on the construction."
The scheme will protect more than 314,000 homes across England. Beginning in the summer the project will work on permanent flood risk management, whilst removing vegetation alongside the river's infrastructure. The project will then start work on replacing the low-level temporary flood barriers in use and will provide a higher standard of flood protection.​
Read more here
​
Civil Engineering | Mackley joint venture to build new £167M Hampshire reservoir
Civil Engineering firm, Mackley, based in West Sussex joins a new £167m venture, to build the Havant Thicket reservoir based in Hampshire. The reservoir will progress under an innovative partnership with Portsmouth Water and Southern Water.
The partnership of the companies will assist in bringing a new £41m tunnelled pipeline, running to and from the reservoir. A new two-mile pipeline is set to be installed by Ward & Burke Construction Limited, in order to draw water from the reservoir to supply customers when needed to.
Due for completion in 2029, the reservoir will;
Hold 8.7 billion litres of water

Supply up to 21 million litres of water each day

Protect environmentally - sensitive chalk streams

Create a new green leisure facility to benefit communities and wildlife
Chief Executive Officer at Portsmouth Water, commented: "This is a major milestone for the Havant Thicket Reservoir project and we are delighted to have these two exceptional contractors delivering the scheme."
Read more here
​
Construction | £300M Great Northern Scheme in Manchester gains approval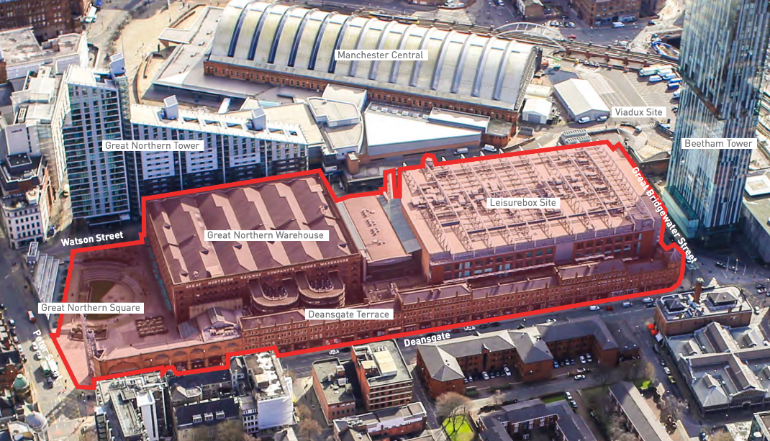 A brand new ambitious scheme to redevelop Manchester's Grade II-listed Great Northern Warehouse has been given the green light.
The project, beginning work on site next year, will span over 5 - years, being delivered in two main phases. Joint developers Trilogy Real Estate and Peterson based in Hong Kong have pieced together the site, made up of the Great Northern Warehouse, Deansgate Terrace, The Leisure box, Deansgate Mews and Great Northern Square.
The scheme will see works of;
120,000 sq ft of workspace

750 flats delivered along 34, 27 and 16-storey tower blocks

Deansgate Terrace will be restored to provide 30,000 sq ft of flexible commercial space

A new pedestrian street

Demolition of The Leisure Box to build three residential buildings

Great Northern Square will be re-landscaped in order for it to be more accessible.
Before the scheme can begin work, a one-year pre-construction period is vital for the project to run smoothly. This will allow the team to deliver several key utility diversions and reinforcement works, which will include the provision of a temporary HV substation.
Read more here
​
Rail | Four main partners selected by Network Rail for southern rail renewals
Network Rail has announced the four main partners to deliver the Southern Region's £9bn programme. The newly set-up alliance named Southern Integrated Delivery (SID) will seek to transform how renewals work and are delivered by merging various capabilities of Network Rail and their supply chain.
Work has begun to make a decision on the renewal budget for CP7, as Network Rail begins work to agree on the final settlement with the regulator. The SID will also cover CP8.
The SID alliance partners are:
Managing Director for Network Rail's Southern region, Ellie Burrows, Commented: "The rail industry has consistently demonstrated that when it comes together, it can do amazing things – this transformational step will bring all those ingredients together for the long-term delivery of renewals and make a tangible difference to passengers and freight-users alike."​
Read more here

​
Highways | £65M upgrade of A12 in Essex begins work
Work has begun on a stretch of the A12 in Essex to remove, reconstruct and resurface the road, giving it a new lease of life. National Highways will start work on the £65m project, replacing or repairing the ageing concrete roads across the country.
The project will improve the safety of the road, which has been used by millions of journeys, leading to the A12 needing vital upgrades.
Preparation work has begun to install speed cameras, temporary barriers and CCTV. The road layout on the A12 will begin to change to prepare the work to begin, this includes temporary road markings and narrower lanes to allow for the reconstruction of lanes.
Programme Delivery Manager for National Highways, Karl Brooks said; "The A12 is one of the region's most important roads and carries 80,000 vehicles each day helping to connect London with Suffolk. It's a vital route and, as anyone regularly travelling on the road will know, it needs to be upgraded. Our work will futureproof this important route for years to come.
The scheme is expected for completion in the summer of 2024.
Read more here
​
Infrastructure | £1bn Sellafield concrete structures deal supports 60,000 jobs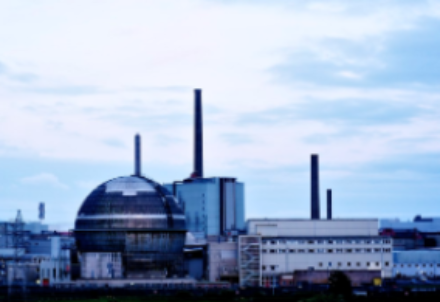 Sellafield's project delivery team signs up Sir Robert McAlpine to deliver a £1bn project of groundworks and concrete structures, spanning over the next 17 years.
The deal between the two companies comes together as Sellafield expands its workload, positioning them as the country's largest infrastructure projects provider. The company will support over 60,000 jobs.
Tony Gates, managing director for civil engineering at Sir Robert McAlpine, commented: "Through this long-term appointment, we intend to make a lasting, positive impact on local communities in West Cumbria by boosting employment, promoting skills and education, working with trusted supply chain partners in the region, and creating a tangible, measurable social impact."
Read more here.
​
Civil Engineering | First nuclear reactor arrives on Hinkley Point C's site
The first nuclear Reactor for Hinkley Point C has arrived in Somerset. The first of the two nuclear reactors is 13 metres long and weighs 500 tonnes, it will create enough low-carbon electricity for 3 million homes, assisting Britain in achieving Net Zero.
Made by Framatome, the reactor arrived in Britain at Avonmouth Docks in Bristol, where it was transported by barge to Combwich Wharf on the River Parrett in Somerset. The reactor then made its final journey for 5 hours to its permanent home on the construction site.
The arrival of the new reactor marks a significant milestone for the project, as more than 8,000 workers are on the site day - in and day - out. The reactor will be installed in the reactor building, shortly after the dome is lifted in place.
Read more here
​
We are passionate about seeing new projects, technologies and developments innovate the Construction and Engineering industries we work within. Join us next month when we take a look at the newest and latest developments that happen in the industry for March.
​
Subscribe to HSQ Recruitment's monthly Newsletter!​
​