​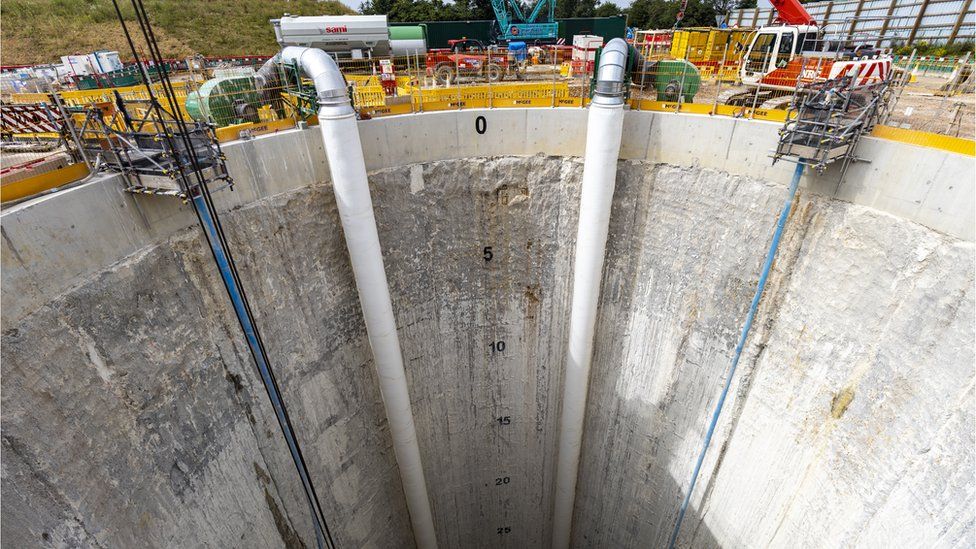 Work has started on the first of five shafts set to serve two 10-mile long tunnels on the HS2 high-speed rail network.
Engineers have begun excavating the 78m (255ft) deep shaft near Chalfont St Peter in Buckinghamshire
Two giant tunnelling machines will construct the tunnels under the Chiltern Hills.
HS2 is a high-speed rail line planned to link London with Birmingham and on to Manchester and Leeds.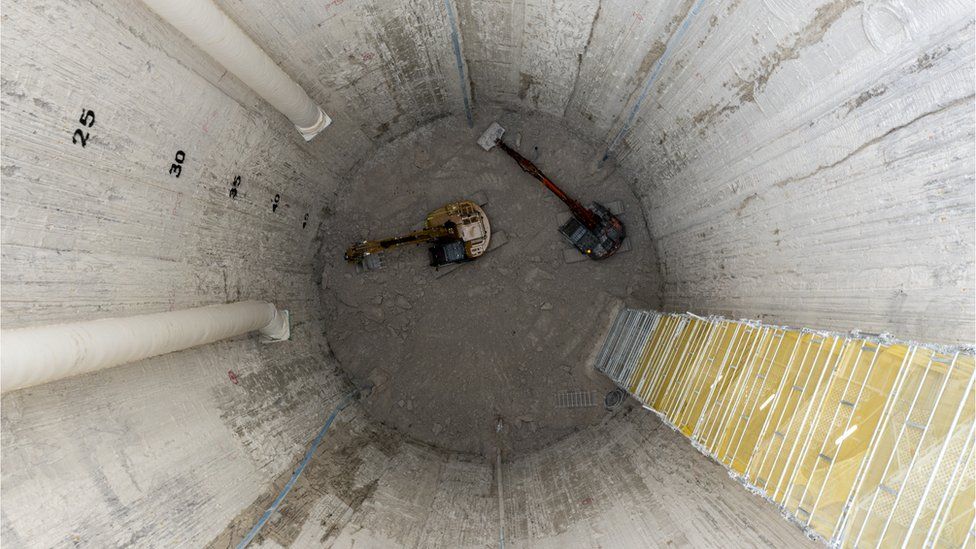 The shaft will reach down to the twin tunnels, using fans to regulate air quality and temperature.
It will also be able to remove smoke in the event of an emergency and provide access for emergency services.
It is expected the tunnels will take three years to complete.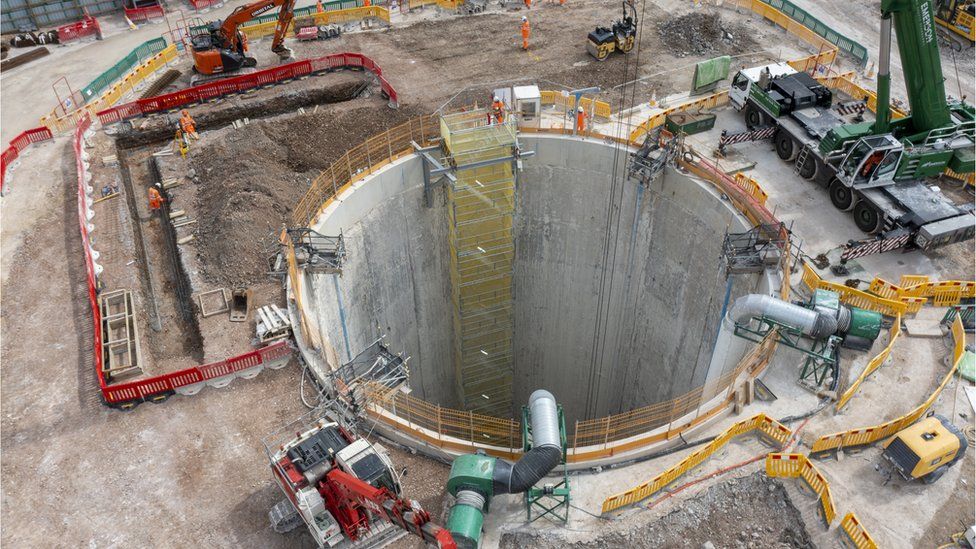 ​