​Liverpool Football Club has finally obtained the green light from the Liverpool City Council for the highly anticipated expansion of its Anfield Road stand. This eagerly awaited £60 million project, which faced delays due to the global COVID-19 pandemic last year, is set to bring an additional 7,000 seats to the prestigious Liverpool stadium. The completion date has now been rescheduled, with the expansion expected to be finalised by the summer of 2023.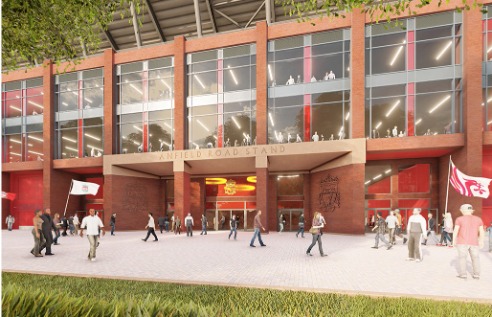 To oversee this crucial phase of Anfield's development, the Buckingham Group has been appointed as the project lead. This expansion follows the successful completion of the initial phase, a £100 million extension to the Main Stand, which was accomplished by Carillion in 2016. The Buckingham Group will build a brand-new tier above the existing Anfield Road stand, not only increasing capacity but also introducing enhanced hospitality facilities.
Upon the completion of this expansion, the overall seating capacity of the stadium will be boosted to an impressive 61,000 seats. As an added bonus, Anfield has secured permission to host up to six concerts and major events annually for the next five years, further solidifying its position as a versatile venue. Demonstrating a commitment to sustainability, the new stand will be equipped with solar panels on its roof, while the inclusion of energy-efficient lighting and waterless urinals will contribute to the club's eco-friendly initiatives.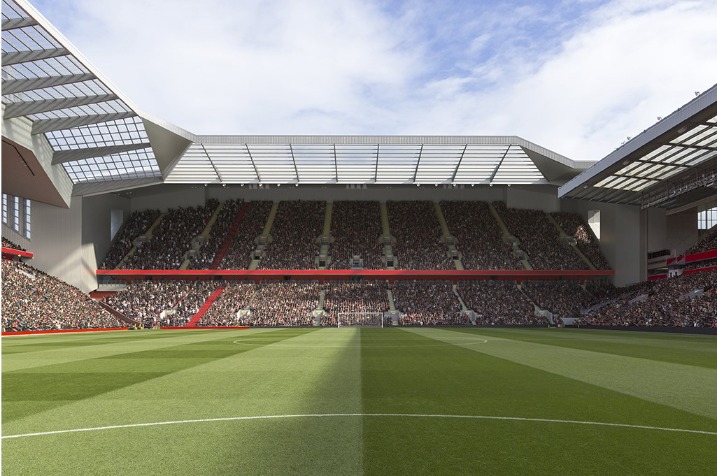 ​The managing director of Liverpool FC, Andy Hughes, expressed his profound satisfaction with the recent development, stating, "This represents a significant milestone in our endeavour to welcome more supporters to Anfield. We have always emphasized that the expansion would be contingent on successfully navigating the complex planning process, securing the support of local residents and the community, and ensuring the project's financial viability."
The expansion plans underwent a rigorous and thorough negotiation process, including two rounds of public consultation. Interestingly, the proposal to pedestrianize the nearby Anfield Road faced opposition from the public, leading to a reevaluation of the expansion plans by Liverpool FC. Despite having obtained planning permission back in 2014, the club took the proactive step of reassessing and refining their vision for the expansion.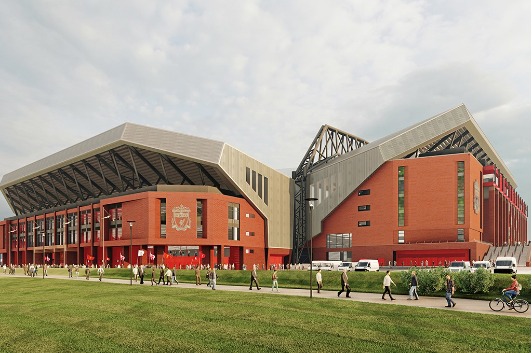 Excitingly, the Anfield Road stand expansion is just one of two major football-related projects currently transforming the city of Liverpool. In March, Everton Football Club received the green light to construct their own state-of-the-art stadium, an impressive £505 million endeavour entrusted to Laing O'Rourke. The new stadium, located at Bramley-Moore Dock, is projected to be completed by 2024, aiming to be ready for the 2024/2025 season and offering Everton fans a cutting-edge sporting experience.
​
​