​Work has begun to make Manchester's iconic Albert Square even "bigger and better" amidst plans to transform it as part of the Manchester Town Hall restoration project.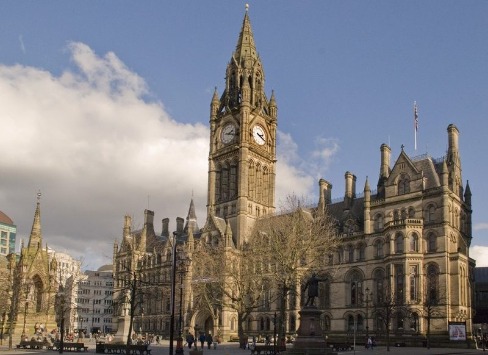 ​
Over the years Albert Square has become a popular meeting point for protests and also the Christmas markets, but in recent times it has been boarded up for a long time whilst restoration work on the town hall takes place.
​
The first ground was broken on the square today, Monday, 25 October, as redevelopment work finally gets going to reconfigure it and improve safety – removing the cobbles that have for so long given it its Victorian character, as well as the need for the concrete barrier that has surrounded it for several years.
Plans for the site intend to give neighbouring bars and restaurants the chance to set up continental al fresco seating areas, as well as reduce clutter, improve lighting and provide better infrastructure for events by making the building more accessible.
​
Its aforementioned cobbles will be replaced with granite sett paving, with yorkstone paving offering a route around. The granite sett has been specially chosen to reference the Victorian cobbles whilst removing any potential 'trip hazards'.
The restoration of Manchester's gothic town hall is currently the biggest heritage project taking place in the UK – and the redesign of the square is another important part of it.
The square's redevelopment has been brought forward so that it can be completed next year, so as to not hinder the recovery of neighbouring bars and restaurants already hard hit by the COVID-19 pandemic.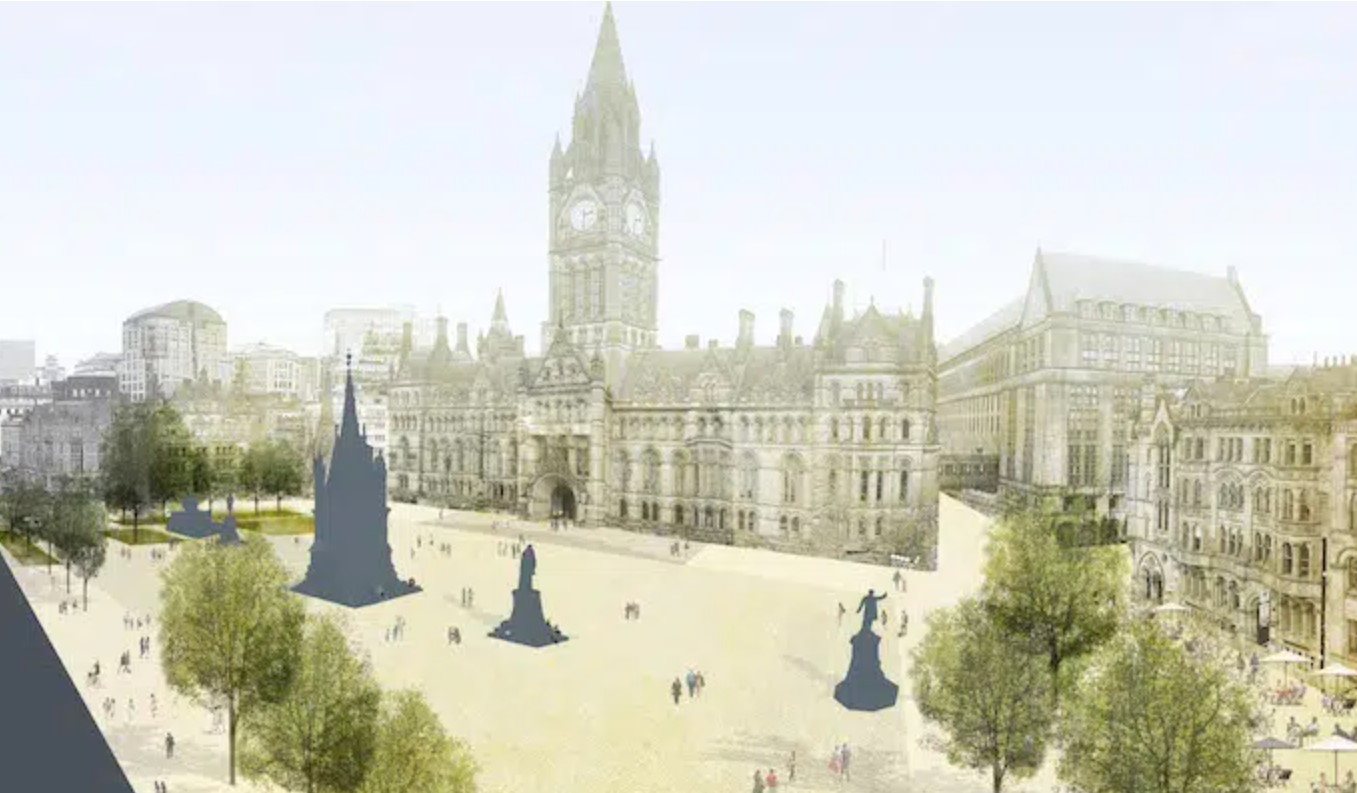 The site will not be fully finished, however, until 2024 due to other work going on behind the hoardings.
Cllr Bev Craig – Deputy Leader of Manchester City Council – said: "Albert Square is the civic heart of Manchester – a place where people come together to celebrate, socialise and commemorate.
"These works will create a bigger and more flexible events space but also a more pleasant environment and cleaner air all year round.
"We believe that when it's finished the transformed Albert Square will be one of the finest civic spaces in Europe, helping to create and support good jobs for Manchester people.