​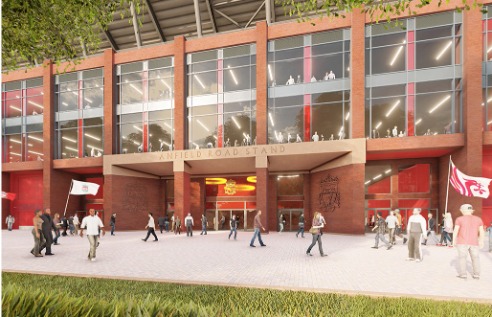 ​Liverpool FC's delayed expansion to its Anfield Road stand has received planning permission from Liverpool City Council.
The £60m expansion, which will see another 7,000 seats added to the stadium in Liverpool, was paused due to the coronavirus pandemic last year. Liverpool also announced at the time that it was delaying its completion date to summer 2023.
Buckingham Group will deliver the expansion.
The stadium improvements are the second phase of Anfield's expansion; the first – a £100m extension to the ground's Main Stand – was completed in 2016 by Carillion. Buckingham will build a new tier above the existing Anfield Road stand, adding capacity and hospitality facilities.
The expansion will take the stadium's overall capacity to 61,000, while Anfield has also been granted permission to hold up to six concerts and major events a year for the next five years. The club will install solar panels on the roof of the new stand, which will have new low-energy lighting and waterless urinals too.
​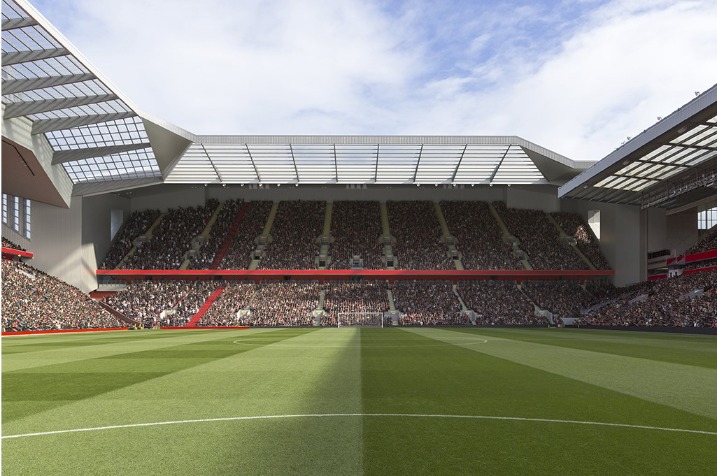 ​
Liverpool FC managing director Andy Hughes said: "This is a huge milestone in our journey towards bringing more supporters into Anfield.
"We have been clear from the beginning that this expansion would be based on our ability to successfully navigate the complex planning landscape; our ability to gain co-operation of local residents and the community; and our ability to ensure the project is financially viable," he added.
Complex negotiations over the planned expansion included two sets of public consultation, as the public rejected calls to pedestrianise the nearby Anfield Road. Liverpool had received planning permission in 2014, but reassessed its plans for the expansion.
The stadium expansion is one of two major football-related projects taking place in Liverpool. Everton got the green light for their new stadium, which is being built by Laing O'Rourke to the tune of £505m, in March. It expects to complete the new stadium, at Bramley-Moore Dock, in 2024, and hopes to use the site for the 2024/2025 season.
​
​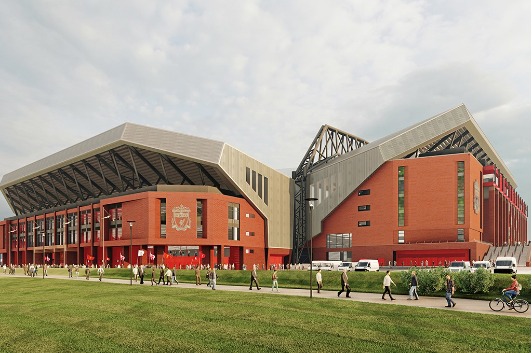 ​
#Liverpool #everton #construction